I make things
I make and think about things. This site has various pages for some of the things I've made or thought about.
Here's what I'm currently thinking about.
Downloadable tools(for Windows only)
Online tools
Game projects and ideas(non-finished)
Experimental(tools, programs, scripts)
Informative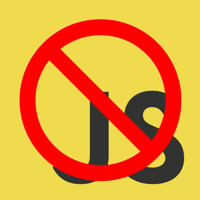 Nojs
Website interactivity techniques without javascript.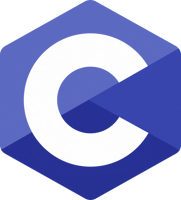 Getting started with C programming
It's easier than you think.

Qualities of good software
Things that any piece of software claiming to be "good" should think about.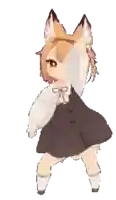 Animated image compression
Thoughts and experiences about animated image compression.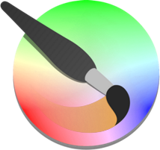 Krita color theme customization
How to create a custom color theme for Krita.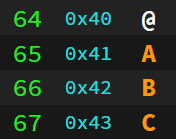 Unicode glyphs
A collection of potentially useful unicode glyphs.
Power of 2 numbers
List of power of 2 numbers.
Other
Site content updates:
2023-04-07

Split Getting started with C between Linux and Windows versions, makes it even simpler. I hate trying to learn anything Linux related though so it's a bit incomplete in a few places.

2023-03-13
2023-03-09
2023-02-27
2023-02-21
2023-02-20

New informative page: Get started with C programming, AKA the return of the C tutorial. Kind of. This time with less tutorial-ness and more getting-to-the-point-ness. I'll probably expand it at a later time.
Updated PNG or Die, it now has better handling for files that the compressors don't understand (no longer treats "-1" as the lowest filesize).
A small insignificant fix to FileToStringLiteral.
Rewrote the fav manga page a bit. Nothing new though.
Made the titles on the front page very big because Neocities doesn't have site descriptions. The only thing people see is a thumbnail of the frontpage, so seeing the titles on it maybe gives a better indication about what this site is.

2022-12-06

Reorganized the front page. I was a bit too obsessed with quality control before, so I ended up putting a lot of less developed pages/ideas into the other/ideas sections instead of where they belong. The "ideas" section was removed as a result, but I may return it if I feel like making pages about pure ideas that I have no intention or likely plans to attempt working on. The order now more closely represents what I care about.
Rewrote some "current status" texts on some projects to be more correct, and added some screenshots of the current status of Volve.

2022-12-04

New other page: Krita color theme customization.
New other page: Power of 2 numbers.
Made all the ASCII tables standalone, in other words you can save the page without needing additional files like style.css.
Deprecated the navigator sidebar. I'll leave it around, but I won't be updating it anymore since it's annoying.
Miscellaneous little changes.

2022-08-27

New other page: Funcsimple.
Some additions to XHACK, notably metaprogramming.

2022-08-22
2022-08-20

New category: Ideas, for projects that I haven't put a lot of work on and/or not likely to do so, or just ideas for something I think is interesting. Moved some of the less developed game projects here.
New ideas page: XHACK programming language.
New other page: Programming libraries and tools.
New other page: Programming rambles, for various tangents about programming problems.
Hid the unfinished C tutorial, I don't think I'll ever bother finishing it, I'll replace it with something simpler when I get to it. I'll keep it around though, it's not like the information in it isn't correct.

2022-06-18

New other page: Nojs gallery/comic reader.
Added a section about "tabindex" to Nojs. I've actually known about it for ages but didn't realize that it should be there.

2022-05-02
2022-04-25
Secret "things I'm thinking of adding" list:

Misc game/program/website ideas?
Collection of game design thoughts/resources.
Runescape reborn.
Thoughts about MMOs, maybe MMO design ideas.
Analysis, discoveries, and tricks regarding motivation.
? Page(s) for other miscellaneous and less notable programs. Maybe clean them up a bit and make a release build.

AudioExtractor
Hourlysound
SVG simplifier
JS/CSS minifier

Dumb/useless things (put into the dump page)

Close program
Conway Game of Life

Think about a theory on how weak tool forces you to put more effort and pay more attention to every detail to get quality results, which causes you to use your brain and think about things more, which leads to overall better and more "soulful" and unique design.